Drop into a 3-day oasis for women of rejuvenation, Ayurvedic wisdom, & FUN in the mountains of Asheville...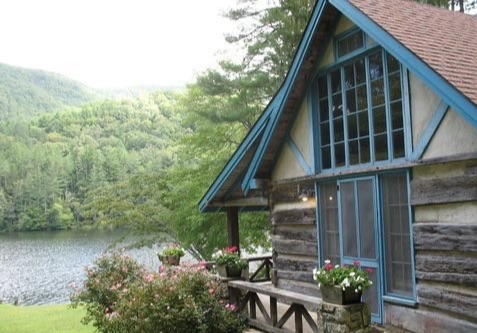 Going on retreat is a powerful act of self-healing
Ayurveda teaches us how to listen, how to hear the guidance emanating from our own body, our own heart. It takes practice to recognize that inner voice as wisdom, to trust it as Truth - and it may take real courage to follow it.
We can talk about listening inward, or about putting our health and needs first - but DOING it, taking time off work or other obligations, immersing in a natural healing environment, practicing new ways to hear, leaning into the inspiration of a community of others on a similar path - THAT changes us. We believe in the necessity of our own self-caring in a whole new way.
In the Inner Wisdom Retreat, we explore the foundational living practices of Ayurveda. To be together in the forest, getting quiet and unplugging, moving our body and breath, listening to our body's inner communication, creating spaciousness, playing... I promise you, the power of caring for yourself will land in your cells in an entirely new way. Come join us!
Retreat Highlights Include…
Our Retreat Cabin Village
We'll be staying at beautiful Lake Logan Retreat Center in their historic "Sit 'n' Whittle Village,'' a cluster of unique log cabins, carefully preserved and relocated to this site around a central lawn and firepit overlooking the lake.
The Sit 'n' Whittle Lodge is our group's exclusive home base, housing our morning practices and educational gatherings in its cozy living room with wooden floors and stone fireplace. Enjoy breakfast at the gorgeous 16-foot breakfast table, or pop in for some tea, fruit or snacks throughout the day.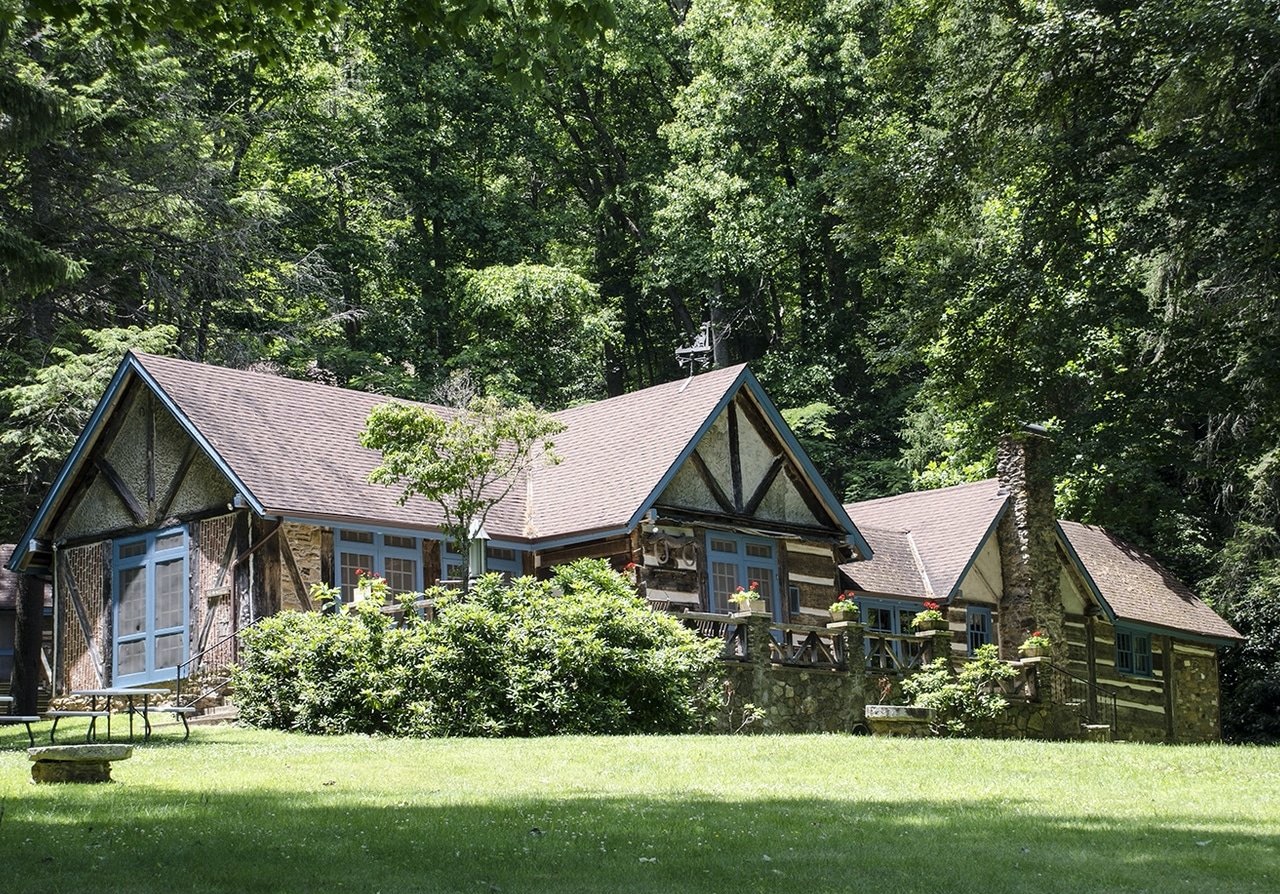 Buffet lunch and dinner with vegetarian and non-vegetarian options will be served in the community dining hall with soaring ceilings, massive fireplaces and big family-style tables.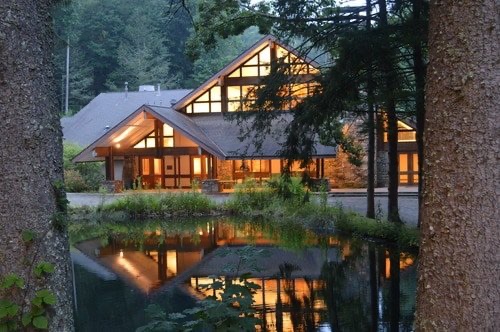 Location & Travel Details
Each cabin in historic Sit 'n' Whittle Village is unique, with a different number of bedrooms in each. Some have gas fireplaces, peaked ceilings and other novel architectural details.
Each bedroom features 2 twin beds and shares a bathroom with one other bedroom.
Double-occupancy shared rooms and single-occupancy private rooms are available. If you register for a shared room, you will be paired with a roommate. Please notify us if you know someone else who is attending and want to room together!
Our Retreat Environment
To create an intentional retreat environment, you are invited to disconnect from the outside world as much as possible, so you can hear the quiet promptings from within that often get drowned out by the demands and habits of our normal lives.
Conveniently (!) there is very little if any cell phone coverage in this area. Wi-fi is not available in our cabins, and is only accessible at the central dining hall. (If, however, you do need to be more connected, let me know and we can make arrangements.)
Please plan to leave your devices turned off and out of reach during our group sessions (and as much as you are willing to beyond that!). Please also leave all alcohol / recreational substances at home.
Covid Precaution Policy
Masks/face coverings are optional both inside and outside
Proof of negative Covid test required within 48 hours before arrival. If you test positive, your registration will be forfeited.
---
The Inner Wisdom Retreat
June 1-4, 2023
Thursday - Sunday
Your registration includes:
3 nights accommodations

3 meals a day from Thursday supper thru Sunday breakfast

All snacks, fruit & teas

Supplies for art projects and program sessions

All boating and outdoor recreational activities

All practices and program sessions




Cancellation Policy
If you must cancel your registration, a full refund minus a $50 administrative fee will be given until April 1.
If you must cancel after April 1, 2023 for any reason, we will make every effort to fill your place. If we can do so, you will be given a full refund minus a $50 administrative fee. However, if we cannot fill your place, no refund will be given as we will still be committed to pay the retreat center for your accommodations. You will still be required to pay the full amount even if you selected a payment plan and haven't completed all of the payments by the time of your cancellation.
So let's pull up a rocking chair on the deck and relax ~
I can't wait to be together!